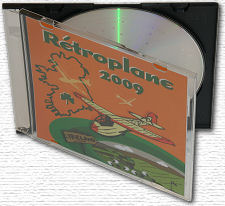 See the trailer - .wmv format (4mo)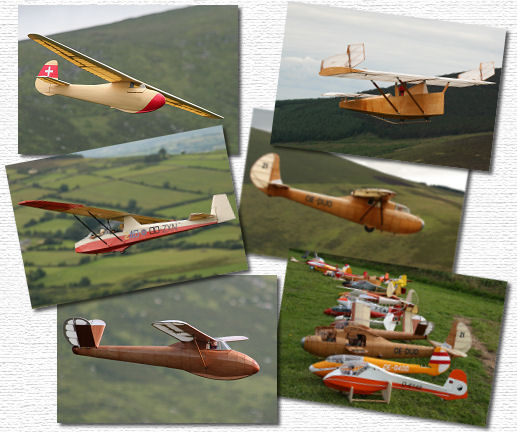 The Retroplane 2009 photo album is online

Etroplane is a meeting of slope soaring which is unique in Europe. It is reserved to old style gliders up until around 1960 in other words, prior to the arrival of fibreglass gliders. This meeting unites those passionate about building and flying original models.
The advantage of this meeting on a slope is that it allows flying to take place at eye level thus giving pleasure and allowing one the chance to admire the workmanship through the fabric and to hear the whistling of the wind through the shroud...
Each year, Retroplane is held in a different region, but the 2009 edition will be exceptional, as this edition will be held in Ireland for 2 weeks. We will be welcomed by Fred and Joe from the Island Slope Rebels.
The official week end will be the July 10th 11th 12th and 13th, but we are proposing to arrive a week before and leave a week after this date to organize flying sessions, depending of the weather forecast.
Please, consider this Retroplane edition as a family holidays on an Island with beautiful landmarks and lots of time will be given for tourism.
What models can take part ?
-Scale models which have been constructed in wood and fabric or tube and fabric according to plans which.
What models cannot take part ?
-RTF gliders or those from kits or craftsman with fibreglass fuselage and foam wings. For example, the Ka6 Multiplex or S2G, Mimimoa Graupner or S2G....
- Second hand gliders, in this case are considered as Ready to Fly
- Full scale glider reproduction which have all plastic fuselage and wings are no longer considered "retro".
Aeromodel pilots who have a "retro" scale model or semi "retro" scale model and who wish to participate in the Retroplane 2009 meeting are invited to Contact me

or Contact Fred

To participate, the pilots must have an up to date flying licence from your country of residence. A radio frequency check system will be in place during the entire event..
Retroplane is a meeting for pleasure, without any competitive spirit while at the same time, providing "relaxed" judgment in order to motivate the participants.
The philosophy of the meeting is to…
· Prioritise authentic models
· Meet friends who are adept at construction and in retro scale gliders
· Create a memorable experience
· Experience together an enjoyable and convivial moment
To react or ask questions about the meeting, you can use the FORUM